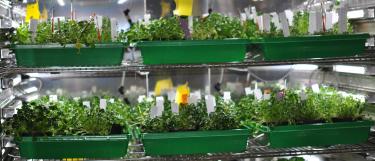 Heidelberg University Botanic Garden is a scientific institution at the Centre for Organismal Studies (COS) Heidelberg.
In particular, the garden is closely associated with the Biodiversity & Plant Systematics Department at COS. A large number of this department's research projects rely on the Garden's collections, cultivation facilities, gardening expertise, and herbarium (HEID).
However, other Heidelberg-based scientists from various disciplines also use the Botanic Garden.
Local Publications Relating to the Garden
In addition, the Garden regularly provides plant material and data to external scientists for their research projects.